Today's holiday tradition comes to us from the lovely, sweet and kind Brit of Brit Stewart Weddings and Landlocked Bride. Today is a super special day for Brit, because her wedding has been featured in the Spring / Summer 2012 issue of The Knot: Missouri / Kansas! So leave her some love today, will you? Take it away, Brit :)
I am so excited to be guest blogging for Jacin. When she said she was looking for holiday traditions, I couldn't help but want to share my sugar cookies. They have been a tradition my Mom and I have shared over Christmas for as long as I can remember.
Being an only child, that time in the kitchen with my Mom every Christmas was something I have always treasured. And, having not lived at home for quite some time, I still make it a point to make a couple dozen or so of our favorites just to bring back old memories.
Each Christmas we would make our staples: peanut butter, peanut butter with Hershey kisses, chocolate chip, oatmeal raisin. We also had a few new ones every year, like: peppermint patties, pumpkin cookies, lemon cookies, gingerbread, and jelly tart cookies.
But, my absolute favorite was our sugar cookie. It is a modified recipe my Mom and I came up with after having found one from a cookbook (we use less butter and salt than the original). Just the entire process (though tedious) was so much fun. We would bond, tell stories and laugh with every cookie we cut. In fact, it was so much fun that it lead to the growth of my crazy cookie cutter collection, which happens to be over 200.
I love rolling the dough, cutting the shapes, topping the cookies with colored icing and sprinkles. These cookies were (and still are) my pride and joy, which I want to share with you!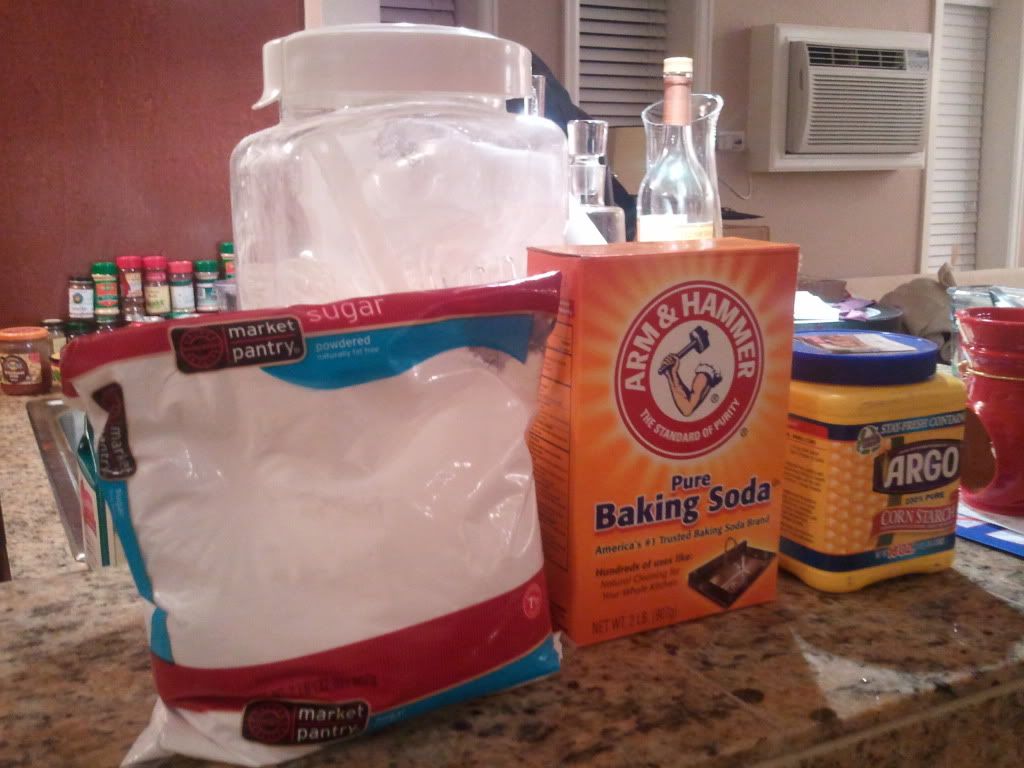 INGREDIENTS
Sugar Cookies
1 1/2 c. powdered sugar
1/2 to 3/4 c. butter (softened)
1 t. vanilla
1/2 t. almond extract
1 large egg
2 1/2 c. all-purpose flour
1 t. baking soda
1 t. cream of tartar
Icing
2 c powdered sugar
1 egg white
1/2 teaspoon vanilla
Milk
RECIPE:
Sugar Cookies:
Mix powdered sugar, butter, vanilla, almond extract and egg in a large bowl.
Stir in remaining ingredients.
Cover and refrigerate for at least 2 hours (If you're in a hurry, you can stick it in the freezer for an hour).
Heat oven to 375 degrees.
Roll dough out and use cookie cutters to make shapes
Bake about 6-8 minutes depending on how thin your cookies are.
Pull cookies and transfer them immediately to a cooling rack to cool.
Ice the cookies after they have cooled completely.
Icing Recipe:
Beat the powdered sugar, egg white and vanilla with an electric mixer using the whisk attachment; add milk as necessary (I like to keep my icing a little on the thicker side – prevents it from dripping down the sides of the cookies).
Add food coloring.
Use a pastry bag, pastry brush or a spoon to decorate cookies.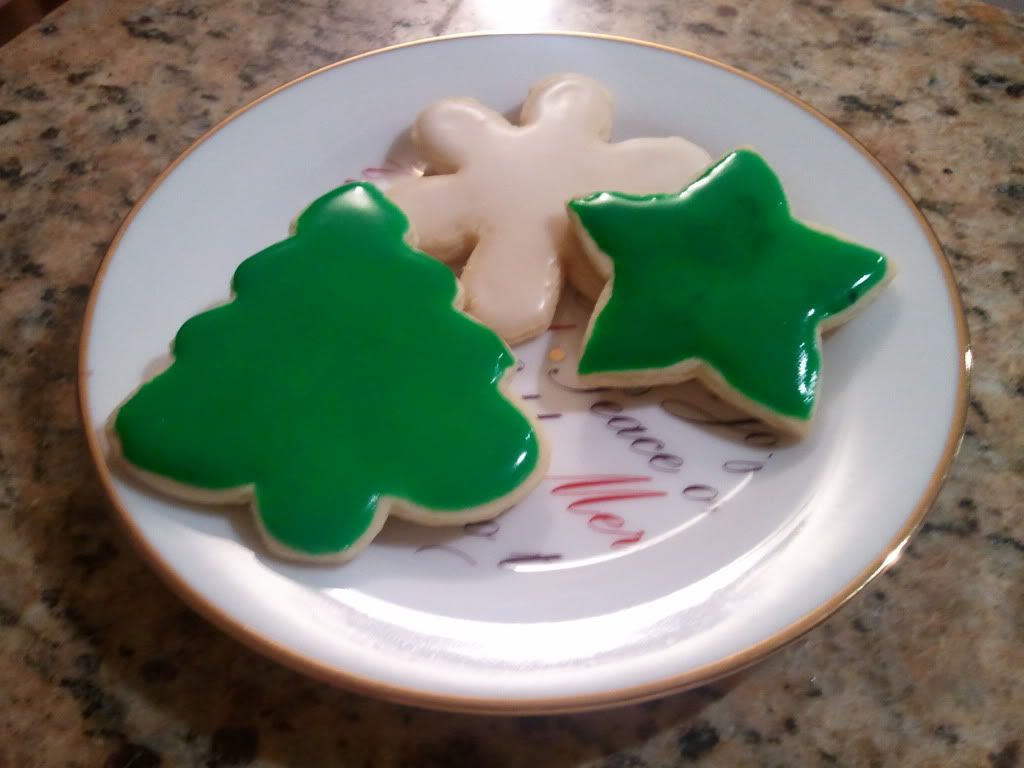 I now use a modified version since I am vegan, which I found thanks to Ms. Betty Crocker. I usually make one modification in her recipe by reducing the amount of butter / margarine by 1/4 c.
And, once your cookies have cooled and the icing has dried completely, store them in an airtight container using wax paper or parchment paper to separate each layer. And, the best two pieces of advice I can offer are to have a blast making these cookies and new memories, and place a slice of fresh bread in the airtight container with the cookies (on a separate piece of parchment paper). It'll keep them nice and soft. Yum!